ABOUT
Your-VR-Arena is a complete solution provider for location based, hall-scaled VR-Experiences. We deliver competitive multiplayer FPS VR games for different hall sizes. We will turn your play area into a shared-space, free-roaming VR Arena.
Customizable or fixed size
our games are available for 3 hall sizes. 8m x 8m, 14m x 8m and 20m x 14m. Of course, we can adapt the games/area size to our customers needs.
Hall-Scale
Based on insight tracking technology, no external sensors are needed, so you are able to play with up to four people on the area of a large hall.
Wireless
The Vr-headset does not require an external computer and thus guarantees absolute freedom of movement. You only need a wifi connection, and that's it.
Easy Installation
No external sensors are needed, you only need a computer that controls the gameplay.
demo scene: M2M combat 1 vs 1 on 8m x 8m
The video was recorded directly from the Oculus Quest and shows the M2M demo game for a hall size if 8m x 8m.
Gateway-/Controlsoftware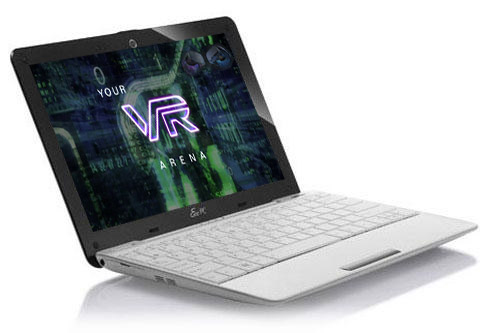 The program synchronizes the avatars of the individual players
and allows you to control the course of the game.
The Game
M(ission)2M(ars)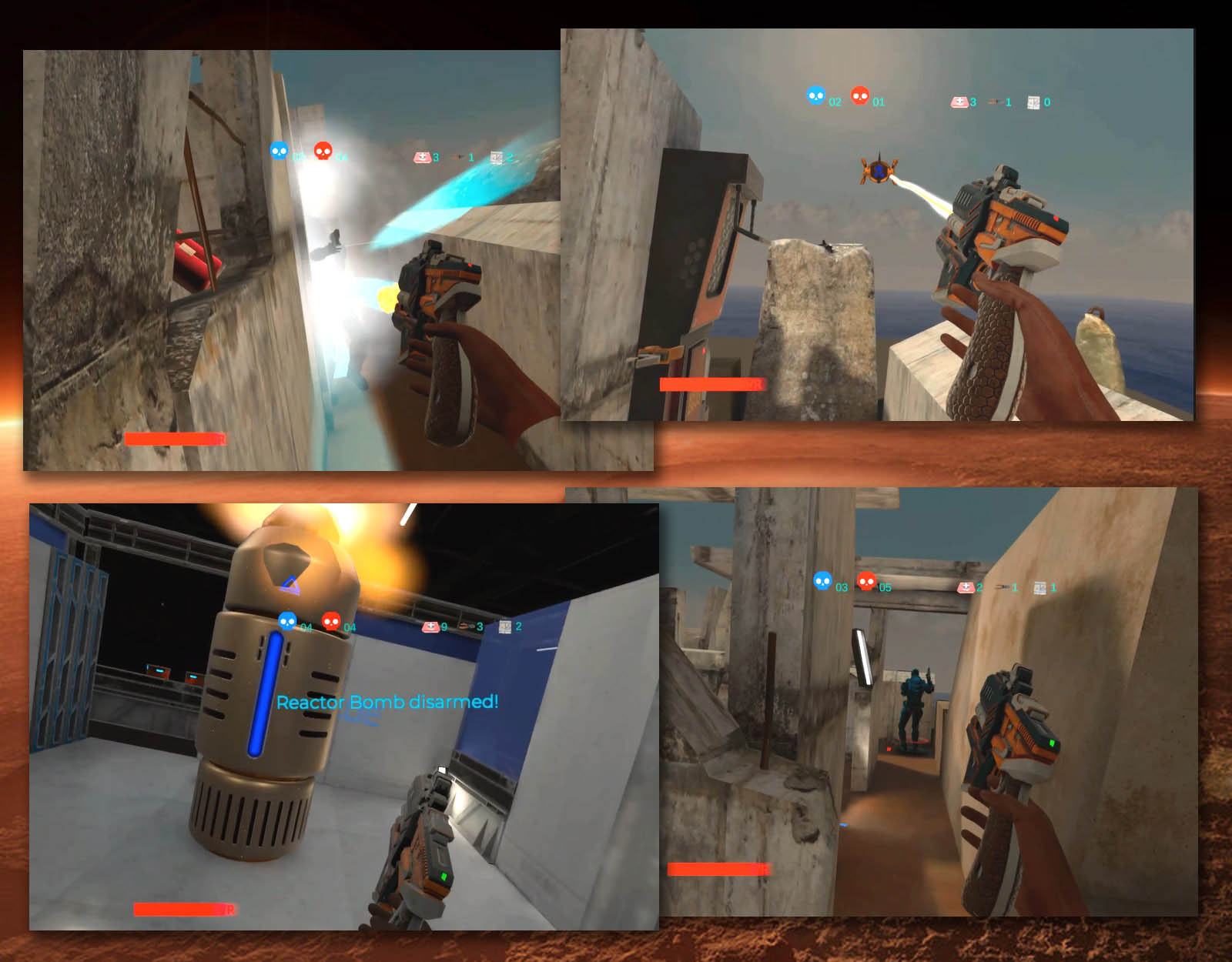 Your Mission:
You were sent to a deserted moon of Mars. The carbonite mine was abandoned many years ago.
Your mission is to blow up the enemy's reactor.
Search for explosives, medikits and disarm tools. Once you've got the bombs, go to enemy reactor level and place the bomb at the reactor. But watch out... Your opponent also tries to blow up your reactor, you can disarm the bomb with the right tool....

and then there are the killer drones...watch out!

Instruction:
Start in the "deathzone", take a lift to the surface. Use your left hand to collect things (bombs, tools, medikits). Medikits are very important - they give you extra life! Watch out for the drones... Use the red lift to go to the RED reactor level, the blue lift to go to the BLUE level. Button B on the right controller switch between weapons, bombs and tools. Try to collect a bomb as quickly as possible and attach it to the enemy's reactor. You can disarm a bomb at your reactor (if you have the tools), but hurry! If you have no more lives, you will be ported to the death-zone and can return to the game after a few seconds. If your opponent is on a different level, you will still see his position on the physical playing area, so do not run against him.
how it works
Multiplayer Hall-Scale VR-Experience
insight tracking
Based on the insight tracking it is possible to track players over large areas. The internal cameras of the Vr-Headset recognize the room and orientate themselves on geometrical room contents. It is necessary to disable the internal Guardian system of the Quest. A warning when the physical borders are exceeded is given by the game level.
Avatar positioning
Each player is represented in the virtual world by an avatar. For this purpose, all headsets communicate their current position via Wifi to the control software. This software transmits the data to all players in real time and thus enables a shared gaming experience. This is where semi full body tracking comes into play. This means that besides the head position, the hands and their actions are also beeing tracked.
Level Control
The control software displays the position of the individual players in real time and makes it possible to monitor the progress of the game. It allows you to start and end the game for all players.
Customizing
The area-sizes does not fit your hall? Simply give us the dimensions of your play area and we can offer an individual game level for you that fits to your premises. Real obstacles can be integrated into the virtual world.
PRICING
all packages include 3 different arena sizes:
8m x 8m (26ft x 26ft)
14m x 8m (46ft x 26ft)
14m x 20m (46ft x 65ft)
For customized arena sizes, contact our support.
Fair Use
pay per use
Great for testing and starting a business

0.1 eur / minute / headset

per use
month
use up to 4 headsets
be flexible, great when you are running a Vr-Arena

390 eur

per month
year
use up to 4 headsets
best price, get the biggest discount

240 eur

per month
FAQ
Do I have to buy the VR Headset myself?
Yes, you have to, but we can provide you with some dealer information.
Can I test the game before renting/purchasing?
Yes, we have a demo (2 Player 8mx8m) that could be downloaded at sidequest download.
Why do I need a control software?
The software allows a comfortable control of the game. It also functions as a gateway between the individual headsets.
How do I install the game on the headset?
After registration and ordering you can download the game apk. This must be loaded onto the headset (Sidequest).
Are there any special requirements for the hall?
The hall should be evenly lit, daylight should be avoided.
What hardware do I need besides the VR headsets?
You need a Windows Notebook/Laptop/standalone PC with Wifi and a Wifi-Router.
Who we are?
We are a design- and development company based in Germany. Our project team provides services to design, plan, deliver and support entertainment solutions using VR and real-time motion tracking technologies for multiplayer experiences with highest level of immersion.
Download